105 Relocation Tips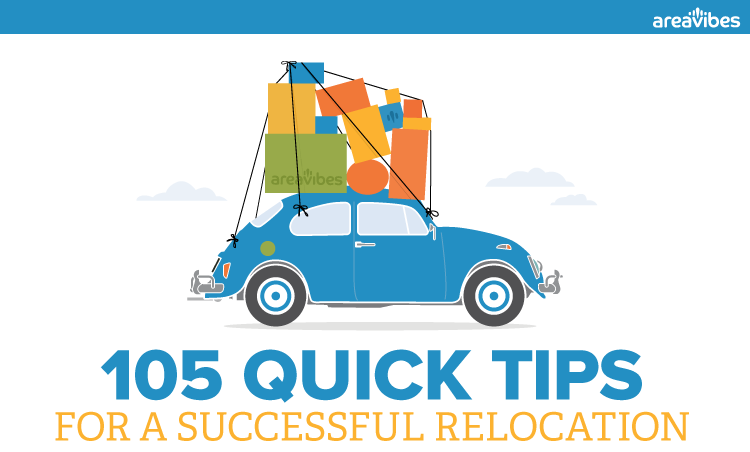 American society has become increasingly nomadic. In the past, it was not uncommon for someone to live and die in the house where they were born. Now, about 75% of the U.S. population relocates once every five years.
The US offers some of the best places to live in the world and while many people may move within their own state, at least 15 percent relocate to another state entirely. The average American will live in 11 to 13 different homes during their lifetime.

Moving can be a stressful, complicated affair, especially for families with children and pets -- and yet most of the "moving tips" out there seem to center on the importance of packing boxes and making checklists. A good checklist might keep you organized and reduce anxiety, but we noticed that there was a certain "human element" lacking in these endless lists.
We want to create some helpful moving tips that focus less on the physical aspects of moving to a new house, and more on doing what it takes to make a happy home once you get there. Finding a new home should be an exciting, joyful affair -- and that's something you can't always get from a checklist.

With that in mind, we created this list of 100 tips for a successful relocation that focus on the "human element" of moving.
To get first-hand information, we consulted real people with a wide variety of moving experience -- both expert bloggers and everyday people -- and condensed their considerable and varied experience into this list. They included: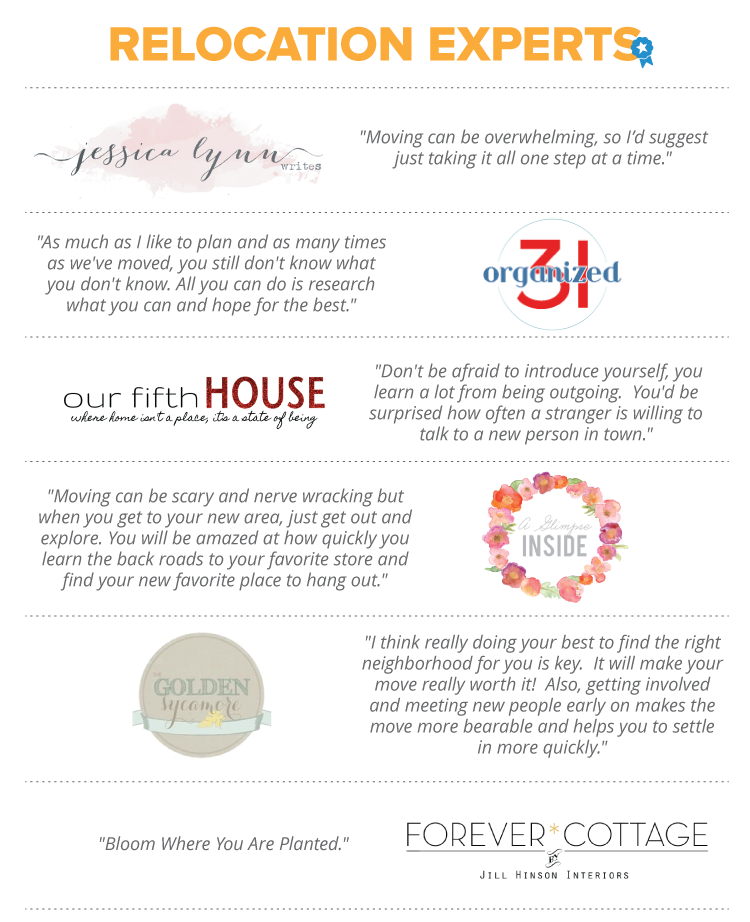 These contributors have moved a combined total of over 50 times, spanning a total of 20 states and 3 countries. Each of them had their own reasons for moving -- from military postings to marriages -- and all of them have a wealth of first-hand advice and experience making the most of every move, ensuring their families had a positive relocation experience.
Now we've put that knowledge at your fingertips. Enjoy, and happy moving!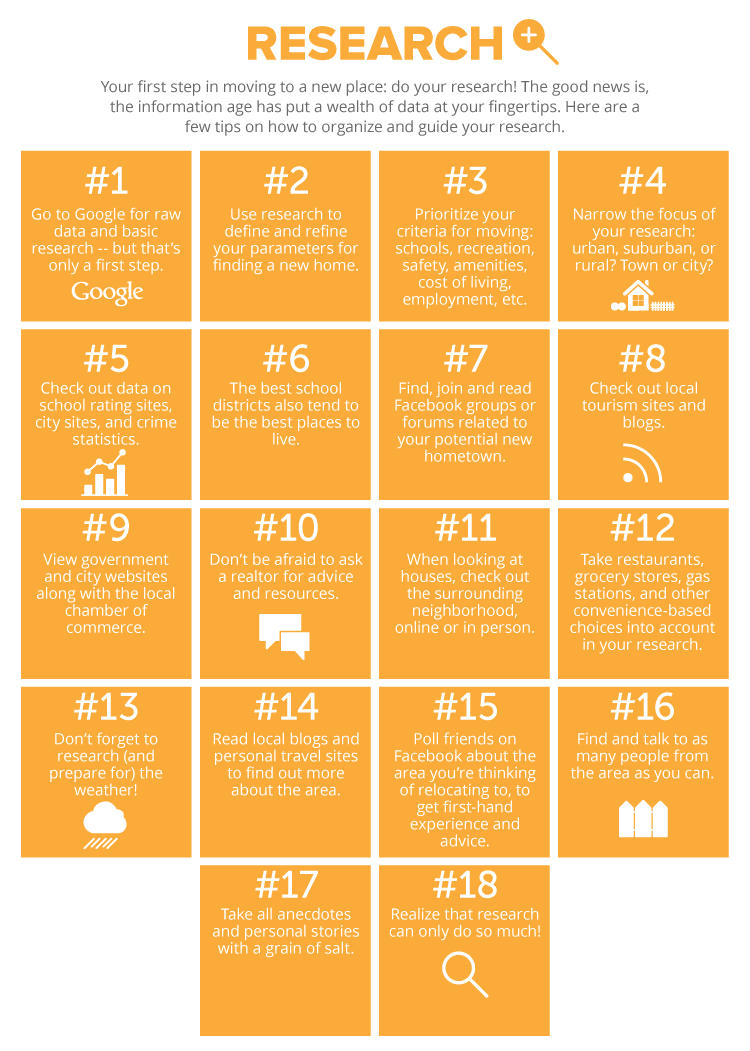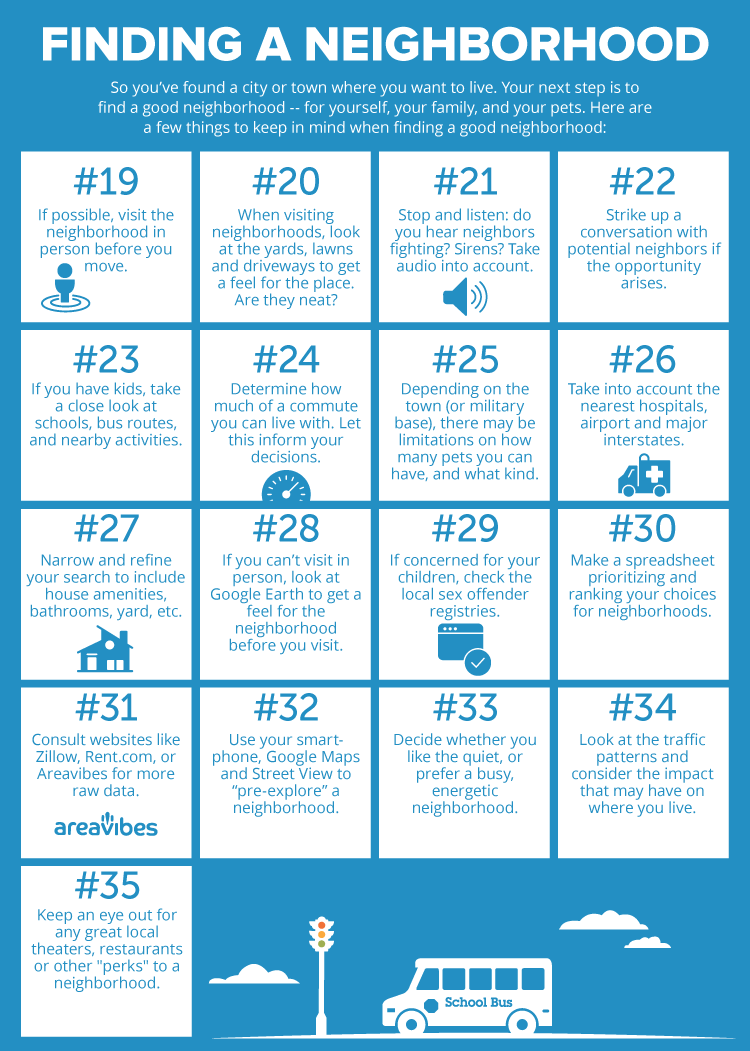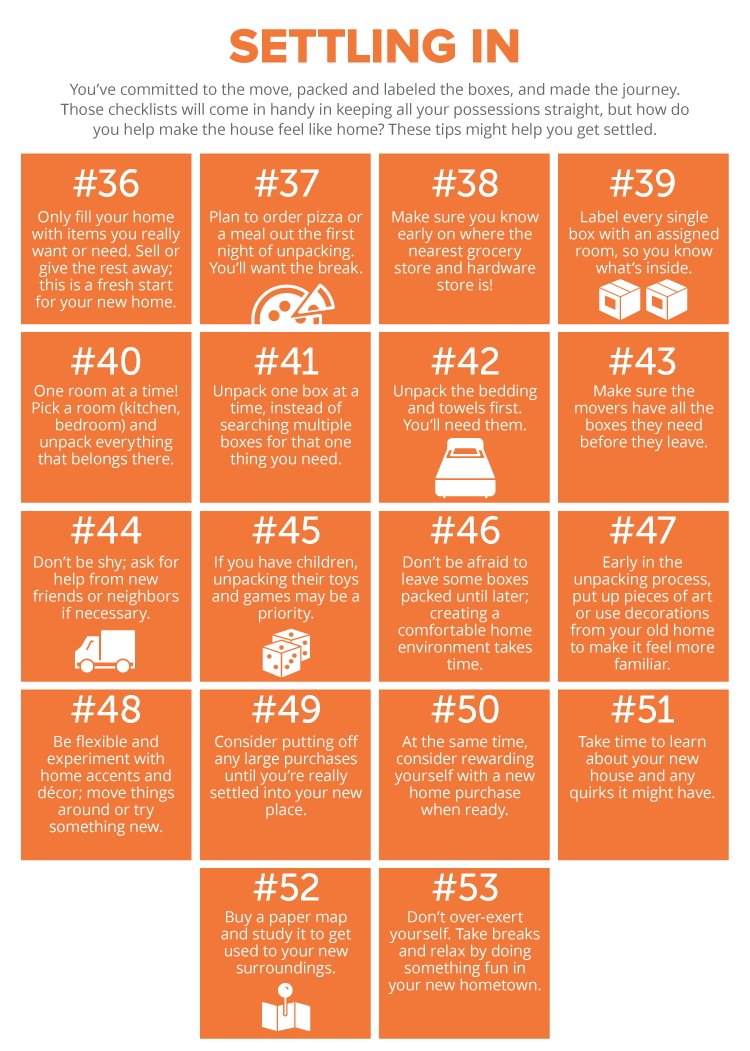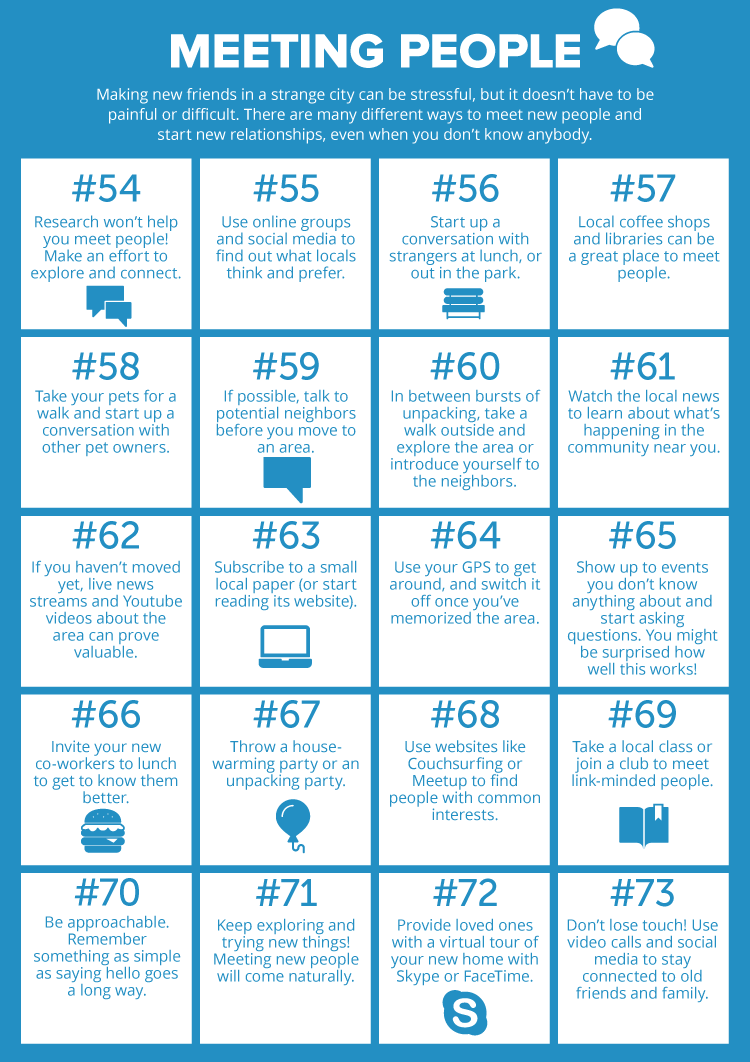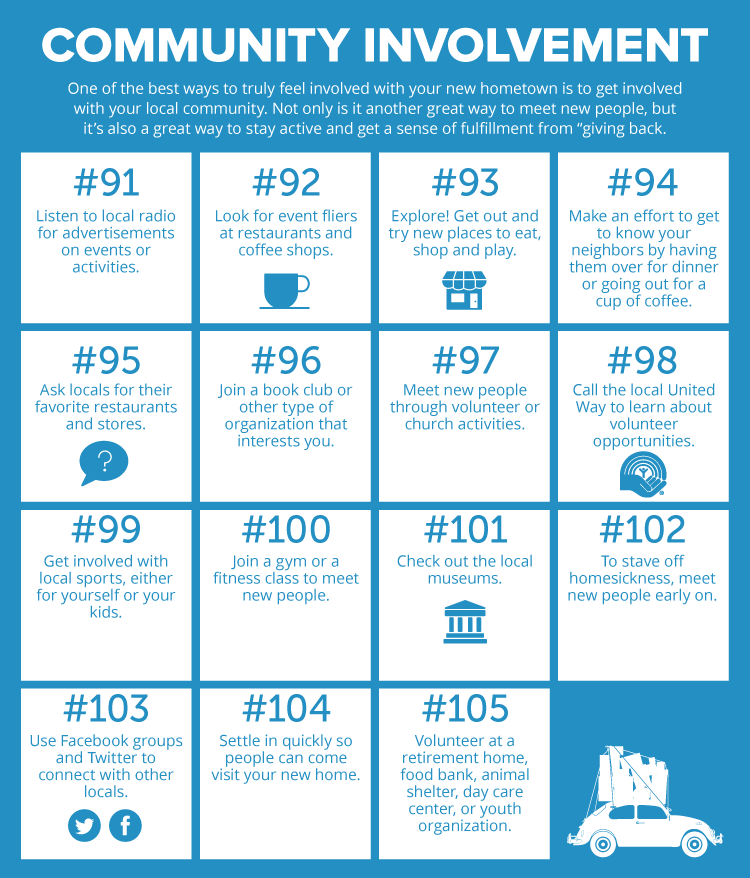 Embed this infographic on your site