With a score of 88/100, Allen, Texas, is our pick for the best place to live in America for 2017. The city earned this prestige after we analyzed over 30,000 cities across America using our Livability Score algorithm. This growing Texas city bears little resemblance to its early days as a railroad stop. In the 1800s, the city was home to only a few hundred residents who clustered around the railway; today, the population is over 90,000 and growing. The city's population began to blossom in the 1970s with the completion of the nearby Dallas/Fort Worth International Airport. Exceptional growth in Allen's neighboring cities, Dallas and Plano, propelled Allen to further heights. Today, large companies seek to establish a place for themselves in Allen, including CyrusOne and KONE.
The city's small size helps foster a feeling of community among the residents. Before spring's warm weather arrives, the Allen Event Center hosts the Collin County Home & Garden Show, helping homeowners find new tips and techniques to beautify their gardens. The summer sunshine brings plenty of popular events to the quaint city, including weekly concerts and the Allen Arts Festival. During the holiday season, families can enjoy free carriage rides at Watters Creek.
The AreaVibes Livability Score algorithm is based on various important metrics for each area, including: amenities, cost of living, crime rates, education, employment, housing and weather. Here's a look at how Allen, TX stacks up.
Amenities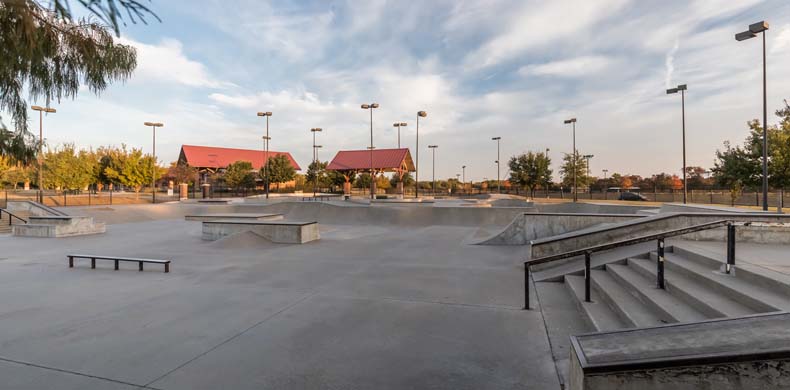 With a plentiful amount of enjoyable amenities, the residents of Allen are rarely without something to do. Allen Station Park, located in the heart of the city, offers room for a diverse range of outdoor activities, including skateboarding and baseball. The Village at Allen, located near the park, offers a relaxing place to shop while enjoying tree-lined walkways and bubbling water features. The Allen Event Center offers a place to see the latest events, including concerts and sporting events. The city's main road, Highway 75, features a plentiful spread of coffee shops, restaurants and much more. Allen is also conveniently situated near several large cities, giving residents plenty of opportunities when they feel like stepping outside of Allen for a day. A brand new convention center and Marriott Delta Hotel is also slated to open in 2018.
Cost Of Living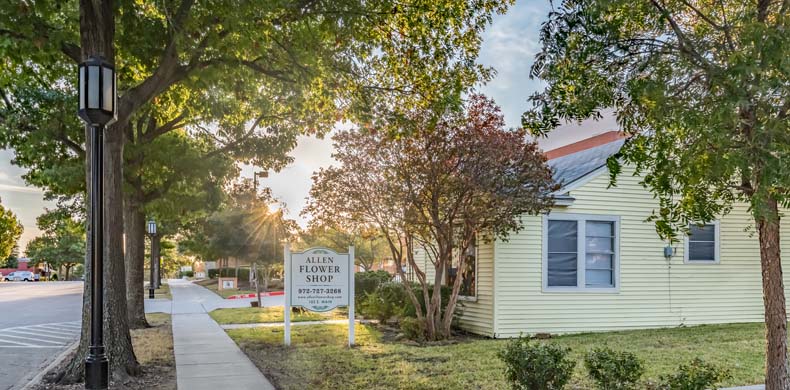 Overall, the cost of living in Allen is higher than in the rest of Texas, but equal to the national average. There are some areas where residents can expect financial relief, such as on groceries and other goods and services. Popular staple items are typically cheaper in Allen than in other parts of Texas. The cost of entertainment is similar to the national average. Because Allen is such a desirable place to live, average home prices and monthly rent are higher than the rest of the state, so residents will need to put aside extra money in their budget for housing. Citizens pay less in taxes in Allen when compared to the national average; although the sales tax in Texas is 6.25%, the state doesn't collect income tax on its residents.
Crime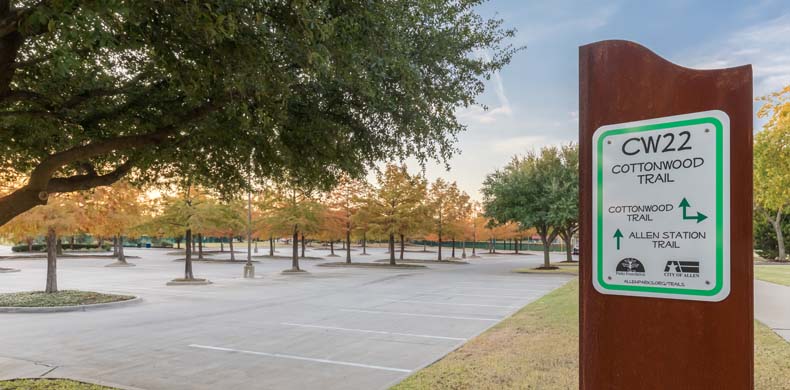 On February 22, 1878, Allen's train station was the site of the first train robbery in the state of Texas. Crime still happens, of course, but Hollywood screenwriters looking for inspiration for their latest true-crime drama or heist film would do better than to search through Allen's police blotter. Low crime is one of Allen's top selling points for families looking for a safe place to raise children. Violent crime rates are considerably lower in Allen than in the rest of the state. On the state level, violent crimes affect about 434 out of every 100,000 people each year. If you were to scale Allen's population up to 100,000, only 79 people would be the victim of a violent crime. Property crime is more common than violent crime in Allen, but even in property crime, reported incidents are very low compared to the state average. Despite Allen's rapid growth in recent years, the crime rate in Allen has dropped 5% over the previous year. The overall Allen crime rate is 62% lower than Texas and 57% lower than the national average.
Education and Schools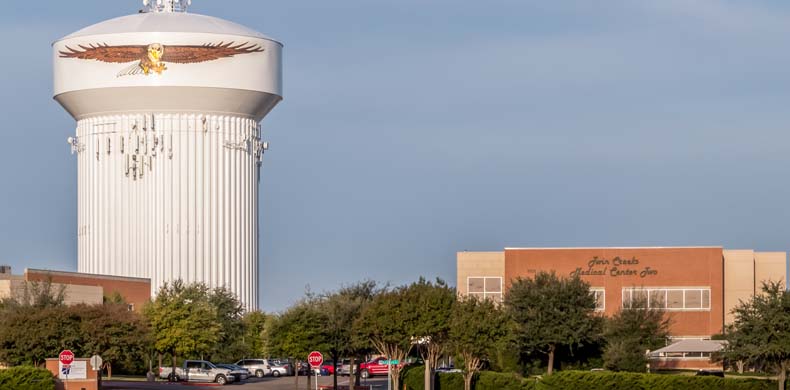 The schools in Allen are part of the Allen Independent School District, which serves almost 20,000 students. Test scores in Allen hover around 92%, nearly 20 percentage points higher than the average score in Texas. A low student-teacher ratio keeps classrooms comfortable and ensures that students have ready access to their teachers. Graduation rates are another strong point for the city of Allen. Nearly 94% of adults have finished high school, and over 60% have completed an associate degree. Only 27% of Texans hold a bachelor's degree, but more than 52% of Allen's adult citizens have successfully earned a bachelor's degree or better.
Employment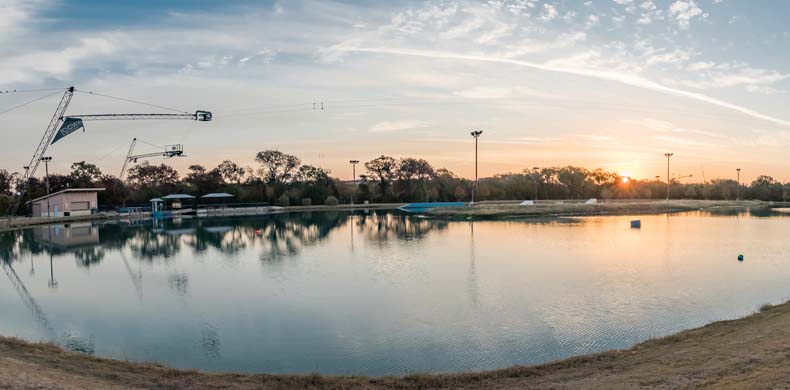 Income figures from Allen indicate a healthy economy with a well-paid workforce. The per capita income for Allen is $40,741, an impressive improvement over the per capita income of $26,513 enjoyed by the rest of the state. The median household income is $102,120, nearly twice the national household income. The unemployment rate for Allen sits at 4%, lower than Texas' 4.9% and the national rate of 5.8%. The city's top employer is the Allen Independent School District, with the city's biggest retail outlets close behind; however, many of Allen's best-paid residents find employment in some of the nearby cities, especially Dallas. The poverty level Allen is 5.9%, considerably lower than the state level of 17.7% and the national level of 15.6%.
Housing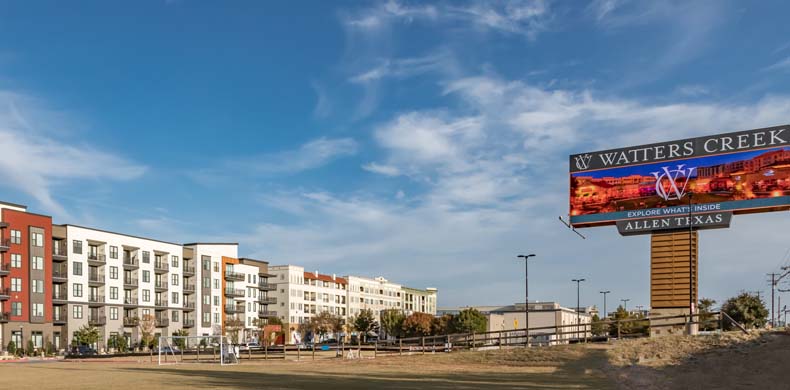 With a healthy economy, good schools and low crime, it's not a surprise that housing is more expensive in Allen than in other parts of the country. The median home price is just over $300,000, which is about $150,000 higher than the median home price in the rest Texas. Homeowners can expect a strong appreciation rate on their purchases; the year over year appreciation rate is 8.13%, making home ownership in Allen a tempting proposition. Rent is also higher in Allen; tenants pay about $300 more per month than the average cost to rent in the rest of Texas. Most households in Allen own their own home, with renters making up only about 23% of Allen's households.
Weather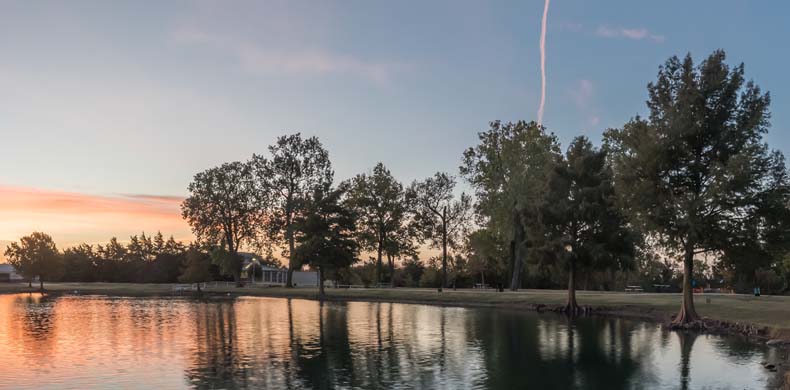 Sunny days are the norm in Allen, making sunglasses a must-have possession. Average summer temperatures hover around 85 degrees, with days above 100 degrees possible. In the winter, temperatures can still reach as high as 80 degrees, and snow is only a rare occurrence. The city does see some rain throughout the year, mostly in May and October. Overall, the weather in Allen is mild, and the city doesn't receive the dramatic storms common in other parts of Texas.
Demographics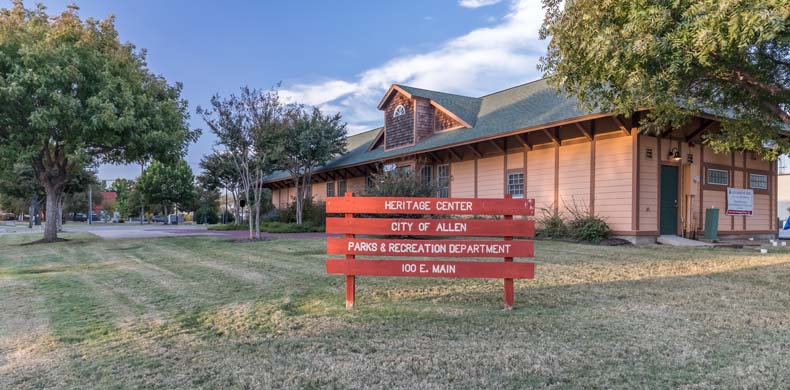 Racial demographics in Allen are similar to those in Texas; about 70% of the population is Caucasian, a similar rate to the overall Texas population. There are some differences, however. About 13% of Allen's population is Asian, as compared to their 4% representation in Texas as a whole. Allen's residents are more likely to be married than the population of the rest of the state; 65% of the adult population is married compared to 56% of the state's adult population. When residents are out on the town, they're more likely to hear English than Spanish. Only 6% of Allen residents speak Spanish, a much lower rate than the 30% of Texans who speak Spanish.
Although Allen, Texas, may not have earned national name recognition just yet, the growing city is quickly becoming a popular place to move to and raise a family. With sunny weather, a growing list of amenities and safe streets devoid of crime, it's no wonder that so many people are happy to call Allen home. Will you be the next person to move to the best city in America?
To see the complete list of all the best cities across America, you can refer to the Best Places to Live list. The results are also sortable, which allows you to customize your list of the best places to live in America.