Brownsville, TX City Reviews
Write a review about Brownsville
• Tell people what you like or don't like about Brownsville
• Help others learn more about the city you live in or have traveled to
• Win gift cards if your review is selected as "review of the month"
Brownsville Reviews
A city full of culture to enjoy
Rating:
Attractions

Community

Nightlife

Restaurants

Shopping
The past review was pretty generic and extremely narrowed down to one point of view if you ask me.
Brownsville is a city in Texas where it is always sunny and beautiful yes there is a lot of Mexican people because it is a border town and because of the mexican people it has become the culture rich city that it is... If you visit during February brownsville hosts a charro days parade charro days is a day they celebrate the mixing of mexican and american people in one city because of it being a border town and they throw a huge festival and parade downtown full of people dressed in folkloric bright dresses to symbolize mexican culture in america. but it also is home to many americans there is poor rich and VERY rich people just like any other cities . But aside from that it has many restaurants to offer not just Mexican. There is a wonderful zoo to visit( not many small cities have zoos) You can visit the university of Texas at brownsville and you can even drive 15 min to south padre island ( rated top 5 spring break destinations) where there is a schlitterbahn water park and a TON of 5 star resorts and a gorgeous beach snorkeling fishing etc wonderful area to visit with kids and family . And YES EVERYONE SPEAKS ENGLISH i lived there for 20 years and never had a problem with language brownsville is not huge on nightlife because since a lot of the population is considered lower class not many people spend on that but they still offer a lot of bars a few night clubs and live music and coffee shops they also have a beautiful art museum right next to the zoo and a lot more. Overall a good place to visit. So yeah, brownsville can be called " a city to avoid " in the eyes of someone who was there for 2 weeks ( for work ) like the person that rated it before me but it's a city that has a lot to offer for a small city and deserves a lot more credit than that.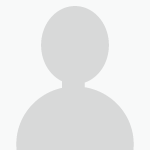 AreaVibes Contributor reviewed Brownsville
May 07, 2010
Brownsville, Texas - A City to Avoid
Rating:
Attractions

Community

Nightlife

Restaurants

Shopping
I was in Brownsville, Texas for two weeks in January 2010 for work. I found it to be an unpleasant city with little to offer visitors or residents.

A loto of the Brownsville population doesn't speak English due to its proximity to the Mexican border, and while it may still be America, it isn't the cleanest of cities either. The bars and clubs in Brownsville are riddled with prostitution and the drug trade and are dangerous to the newcomer.

Matamoros, Mexico is a main attraction around Brownsville, but the border region of Mexico is a very dangerous place for American tourists at this time and it isn't advised to travel across the border. However, there are some great Mexican restaurants in Brownsville, and most of the major retail stores like Wal-Mart and Best Buy are available. Most of the people in Brownsville seemed friendly, but the drug trade and poverty are prevalent and this can be a dangerous place for tourists and visitors. I wouldn't advise choosing this as a vacation destination.