Billings, MT City Reviews
Write a review about Billings
• Tell people what you like or don't like about Billings
• Help others learn more about the city you live in or have traveled to
• Win gift cards if your review is selected as "review of the month"
Billings Reviews
AreaVibes Contributor reviewed Billings
January 13, 2015
Billings, Montana: A City for Outdoor Lovers
Rating:
Attractions

Community

Nightlife

Restaurants

Shopping
I lived in Billings, Montana for 15 years in my early twenties. I enjoyed the beautiful views of the nearby mountain ranges and the sunny climate. I really enjoyed all the outdoor opportunities located in and near Billings. I spent a great deal of time hiking the city trails and getting a chance to take in the views of the Yellowstone River. I skateboarded during this time, and Billings has a very large, public concrete skateboard park which only has to close for a few months during the winter.

One of the things I liked about living in Billings was the friendliness of the locals and access to good shopping. I liked being able to stock up at the big box stores before going to the mountains for camping and fishing trips. I also liked the variety of restaurant options in the newer areas of Billings, away from the downtown part of the city.

I found housing to be very reasonable in Billings, especially for newer builds in the northern parts of the city. I also appreciated the low taxes found in the state of Montana, and the cost of living was very lower during this time.

Downtown Billings has its good areas and other areas that weren't very kid friendly. The west end of Billings has an oil refinery, and this area of the city is very industrialized. I lived in the northern part of the city during my time here, and enjoyed being a part of the neighborhood and interacting with other young professionals in this part of the city. I enjoyed my time in Billings and still enjoy visiting the city after relocating away from the area.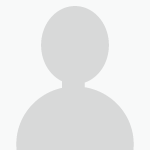 runningaway reviewed Billings
August 11, 2014
running away soon!
Rating:
Recommended for
no one it seems
Attractions

Community

Nightlife

Restaurants

Shopping
I'm from montana, born and raised. I moved to Billings 2 1/2 years ago and I can't wait to leave. Crime is pretty bad here, from robberies and shooting to drunk drivers wrecking into everything.Renting is the worst part of Billings. Almost everything is run by property management companies and the rental prices are horrible for mediocre housing. Also if you have a dog or cat you might as well give up all hope of finding somewhere to live. This is the worst town when it comes to pets. They simply hate cats and dogs but not horses or cows. I'm serious one guy told me I could have livestock but not my well trained black lab. The restaurants are fine but I'd avoid downtown whenever possible unless you like drunks who beg for money. They literally line the streets of downtown. The city parks are okay but a good portion of them have homeless people in them, so I quit taking my kids. There's not much in the way of stuff to do that doesn't cost money. Outside of restaurants Billings doesn't have a lot to offer anyone.
By the way stay away from here in winter, whoever plows the streets here is a complete moron.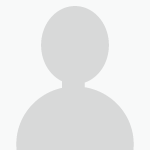 MontanaBorn reviewed Billings
June 17, 2011
I Can't Wait To Leave.
Rating:
Recommended for
no one it seems
Attractions

Community

Nightlife

Restaurants

Shopping
Having lived in Billings for the past nine years, I can't wait to leave. If you do come to Billings please allow me to let you into what to expect.

The scenery is lacking unless you like barren rock and scrub brush.

The people, well you will learn that every stereotype in regards to Native Americans and White Trash is alive and well. There is a very Larry The Cable Guy type of mentality here. In fact you will see many vehicles with those fake testicles attached to them and "Git R Dun" stickers in the windows and on the bumpers. Be prepared to be treated with contempt and racism by the Native American population of which there is in abundance.

The traffic is atrocious and the drivers completely have the "I am entitled" attitude. There is a cell phone while driving ban within the city limits but it seems that nobody cares. The police also seem to be laissez faire. There are multiple published stories about the corruption within the law enforcement in Billings and the local judicial system as well.

Shopping is pretty generic with all of the usual suspects in regards to national names (Wal-Mart, Best Buy, Target, etc.) Dining I must admit is decent. Plenty of excellent local eateries and your usual national chains. The problem there is that there are always lines and waiting times at any of these places. It is a common joke that nobody in Billings cooks everyone eats out.

Grocery store selection is limited to Albertson's, Wal-Mart, Sam's Club, Costco and an IGA. Less than 10 years ago there was a larger variety which made for more competition and better prices.

If you are looking to rent, good luck. The rent in this town is ridiculously high and you will be lucky to find a rental that isn't run by a property management company. I would avoid Rainbow Property Management, which is hard because they are the largest in town but they also have an "F" rating with the Better Business Bureau. From personal experience, this "F" is well earned.

For a city of its size there is a large criminal and drug element here. Having worked in private security I have seen it first hand. There is some scary stuff that goes on in the dark of the night here that doesn't get the proper media coverage. You will find that there are a lot of wannabe gangbangers cruising around like they are out of the Fast & Furious movies. They seem to cause the most grief for the citizens. A majority of the males here have the "I'm a UFC Champion" mentality and believe that they can beat up everyone they come across. I find this mentality amusing but some may not. Just watch your business or you might be randomly faced with a "kick boxing champion from Tennessee" like I did in the parking lot of an Albertson's. All I did was point out a Burger King sign to my wife and this genius assumed I was pointing to him and raced over to confront me. That kind of thing happens a lot here. Oh yeah, he seemed to be full of hot air and after warning me of his kick boxing prowess and what he could do to me, he left.

I don't know what else to add. I can't comment on the nightlife as I do not partake in it. I do know that drunk driving is not just against the law but a way of life here so beware.

Yes that is a perfect way to end this. BEWARE!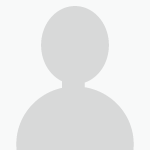 AreaVibes Contributor reviewed Billings
May 20, 2010
I Will Not Go Back To Billings, MT
Rating:
Attractions

Community

Nightlife

Restaurants

Shopping
I had the opportunity to visit Billings, MT. I spent a week there. I could not get out of that city fast enough. I found Billings to be extremely slow and lacking. The people did not seem to understand someone who was different from them, nor were they interested in learning.

I stayed at the Comfort Inn on Overland Ave. This hotel was the worst hotel I have ever stayed in. My room was cleaned only once during my week stay. There was a mall nearby, it was called the Billings Rimrock Mall. The mall was not up to my standards. I felt that I stood out like a sore thumb walking around in there. I am into fashion and designer clothes. There was nothing fashionable in this mall, unless you consider fashion Wrangler jeans and cowboy hats. There were several restaurants around the hotel. I have to say that I did enjoy the burgers at Fudruckers. I had never eaten there before, but now I stop in whenever I see one. I am not trying to discourage anyone from visiting Billings, MT. This is just purely my opinion and others may feel differently about the town. I am just used to a more fast paced way of life.