Renton, WA City Reviews
Write a review about Renton
• Tell people what you like or don't like about Renton
• Help others learn more about the city you live in or have traveled to
• Win gift cards if your review is selected as "review of the month"
Renton Reviews
BVig reviewed Renton
January 27, 2013
Friendly, Clean and convineient place!
Rating:
Attractions

Community

Nightlife

Restaurants

Shopping
Jan 27/ 2013 review
Our family lives in Renton since 1999. This city is safe, clean, lot's of outdoor activities, and has good shopping spots. Relative to other King county places Renton is one of the most affordable cities. Cost of living is lower than in Seattle, Bellevue or Kirkland. There is new shopping center in Landings, Very close is South Center mall and local shopping plazas all over. It is ultra convenient to Seattle or east side employment centers and SeaTac airport. Since 1999 we have never been victim of any crime and consider Renton to be very safe. Climate is very mild with warm and dry summers and wet and cool winters. In March we already have spring flowers and good weather lasts until almost Halloween. Air and water quality is excellent. Utilities are reasonable except that water and sewer charges are getting somewhat pricey ($125 a month including all taxes). Cedar river, Jim Coulon park and near by Mount Rainier and some of outdoor attraction. Housing is dirt cheap compared to Seattle or east side and taxes are very reasonable (We pay $2540 tax for our 1880 sq ft house with 9000 sq ft lot and 2 car garage).
Food prices are good and during summer months there are several farmers markets where you can buy fresh organic farm produce. Very close to major blueberry\apple\veggie farms and markets. We are also close to UW, BCC, and other higher education centers. Schools are reasonably good and safe and we were lucky that elementary and middle school where our kids went offered "Discovery" programs. We lived in Toronto Canada, Sarasota FL and Renton is much better choice that either for us. If you are new to the area try looking for housing in Talbot Hill, Victoria Hill, or a bit out of downtown core and you will find many great choices. If you are able to afford Kennydale are that is great location as well (a bit pricier housing).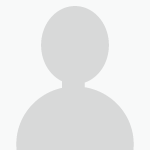 AreaVibes Contributor reviewed Renton
May 24, 2012
Life in Renton, Washington
Rating:
Recommended for
Couples, Families
Attractions

Community

Nightlife

Restaurants

Shopping
Due to the economy many are considering relocating. Washington is a thriving state making it a wonderful place to start over. One of the many cities to choose from is Renton. Washington has many benefits. Some of those benefits include the mild and temperate weather, the nearby mountains and oceans, and many businesses are making Washington their home.

Renton is an ideal location within Washington, especially if someone is looking for a city that is smaller but still offers everything. It runs along the shore of Lake Washington and is only a few miles away from Seattle. If offers many smaller communities ideal for families. Many businesses have decided to relocate to Renton, which is always good for additional employment opportunities. However, this has led to some overcrowding and more traffic, including over a 25% population rise in the past 12 years. Boeing has the most employees in Renton. In comparison with the national average Renton has a lower unemployment rate. The cost of living is higher in Renton but the median income is also higher.

There are several attractions available to appeal to residents and tourists, including Uptown Glassworks and Jimi Hendrix Grave Site. There are plenty of restaurants to choose from, with most featuring fresh seafood. There are some nightclubs, but as with most smaller cities there is not a huge selection. There are a lot of great shopping opportunities in Renton, particularly at The Landing. Renton is a city worth checking out, especially if you are relocated to Renton from another city. It offers small city charm while still being close enough to bigger cities if what you are looking for cannot be found. The West Coast continues to thrive and Renton will no doubt continue to grow as well.