Louisville, KY City Reviews
Write a review about Louisville
• Tell people what you like or don't like about Louisville
• Help others learn more about the city you live in or have traveled to
• Win gift cards if your review is selected as "review of the month"
Louisville Reviews
AreaVibes Contributor reviewed Louisville
November 25, 2011
Louisville, Kentucky - More than the Derby
Rating:
Recommended for
no one it seems
Attractions

Community

Nightlife

Restaurants

Shopping
Whether you are visiting Louisville for the Kentucky Derby, or are just stopping off for business for a few days, there is so much to see and do in the area. It is best to visit during the spring and summer months, as the weather is beautiful and the vegetation gorgeous, however, no matter what time of the year you visit Louisville, Kentucky, you are sure to fins something to take in and do.

No matter your age, there is always something to see and do. For the adults, Churchhill Downs is one of the premiere horse racing locations in the world, and is home to the Kentucky Derby (of course there are other races that take place here throughout the season). Although some individuals spend hundreds of dollars on seats here, you can get into the infield all day for under $50. This is a great day of fun, and you can bring in your cooler and tailgate until the start of the race. It is sure to be a time you'll never forget.

Outside of this, there is the University of Louisville, plus the cities AAA baseball team, which brings in locals from all areas. There is also an exceptional nightlife, as one full section of the city has an overhang between skyscrapers, so the weather does not fall onto partiers, and it is possible to walk between buildings with your drink out and dance the night away. However, if you are looking for shopping, it is best to look someplace else. Outside of crazy derby hats, Kentucky isn't known for its fashion.

Outside of shopping, you are sure to have a blast inside Louisville, and there is always something new to see and do.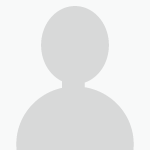 AreaVibes Contributor reviewed Louisville
May 03, 2010
Louisville - A Gem of the Bluegrass
Rating:
Recommended for
Couples, Families
Attractions

Community

Nightlife

Restaurants

Shopping
As a resident of Kentucky, I have traveled to Louisville on several occasions for different reasons. Each time, I have enjoyed my stay in Louisville greatly and have had no bad experiences to speak of.

I find the people to be very kind and welcoming and Louisville itself is full of lovely attractions and things to do, great restaurants, and nice places to just sit back and relax. I often visit for the Louisville Zoo, which is an excellent attraction and an enjoyable trip for all ages. There are many great hotels in Louisville to choose from and great restaurants full of tasty food are always in close proximity. The shopping in Louisville is nice, and I find many stores that I would not have encountered in my own hometown.

Overall, I have found Louisville to be an excellent city and although it cannot compare to such cities as Los Angeles or New York, it is certainly one of the greatest, if not the greatest city in Kentucky.