Fresno, CA City Reviews
Write a review about Fresno
• Tell people what you like or don't like about Fresno
• Help others learn more about the city you live in or have traveled to
• Win gift cards if your review is selected as "review of the month"
Fresno Reviews
AreaVibes Contributor reviewed Fresno
November 24, 2011
Fresno, CA Offers Something for Everyone
Rating:
Attractions

Community

Nightlife

Restaurants

Shopping
I traveled to Fresno, CA a few years ago. I absolutely fell in love with the feel of the city. It has a great mix of old architecture and modern buildings. I stayed with a friend and found the neighborhoods to be really warm and friendly. There seemed to be a lot of great places to put down roots and to raise a family. I visited many of the main neighborhoods including the Old Fig Garden. It is one of the most historic and prestigious neighborhoods in the city. It would be an absolutely fabulous place to live. Plus, they have an amazing Christmas Tree Lane that is a must see if you are in Fresno during the holidays.

Another thing that I found interesting about Fresno was the many museums that are in the city. There is something for everyone and are a must see on your vacation. Another attraction that I truly loved was the Forestiere Underground Gardens. They are a spectacular subterranean garden that is lighted with well placed skylights. They are truly an interesting sight and should be added to your to do list. Plus, you definitely have to check out the Fresno Chaffee Zoo. I love zoos so I had to put this on my list and I was not disappointed. It was a fun experience and I would recommend going to see it. The admission was only $7 which I thought was very affordable.

The nightlife was also quite good. I went to Tokyo Garden Fresno which had a live band and sushi. It was very fun. They also have karaoke which would have been a blast. I wasn't able to go on karaoke night and was very disappointed. Try to go on karaoke night if you are in town. I also went to the Crossroads nightclub while I was in town and they have great live entertainment. They even have comedy acts which I had the pleasure of seeing. It was a great act. Overall, I would recommend visiting Fresno, CA. It has a lot to offer any tourist or someone looking for a place to live.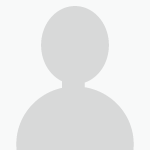 AreaVibes Contributor reviewed Fresno
April 30, 2010
Fresno Offers an Underground Garden and Plenty of Sunshine
Rating:
Recommended for
Singles, Couples
Attractions

Community

Nightlife

Restaurants

Shopping
Fresno is a beautiful city that I've had the pleasure of traveling to a few times over the past 10 years. The city itself is very charming, featuring a mix of old and new architecture, and the Fresno weather is perfect. I'm an outdoor enthusiast, and Fresno features some truly unique nature attractions. I visited the Shinzen Japanese Garden, which is one of the most beautiful garden areas I've ever experienced. I also saw the Forestiere Underground Gardens, a unique stop that features caverns and rooms carved from rock by a Sicilian immigrant.

The Fresno culture is very liberal, as you would expect from California, but the arts and musical offerings are splendid. The Tower District offers a stunning Farmer's Market and plenty of street festivals throughout the year. All the best in Fresno nightlife, restaurants and bars is also located in this area. If you don't own a car or simply want to save gas, the Fresno Public Transportation system works quite well, once you've studied the maps enough to understand the bus routes.