Chesapeake, VA City Reviews
Write a review about Chesapeake
• Tell people what you like or don't like about Chesapeake
• Help others learn more about the city you live in or have traveled to
• Win gift cards if your review is selected as "review of the month"
Chesapeake Reviews
AreaVibes Contributor reviewed Chesapeake
December 19, 2011
Pros and Cons of Life In Chesapeake, VA
Rating:
Attractions

Community

Nightlife

Restaurants

Shopping
Virginia is one of the original states and a place of great economical changes. Of all of the cities that I have lived in, Chesapeak, VA has had the biggest impact on my life. There have been ups and downs, but I have persevered through it all. I will share the pros and cons from my perspective to anyone that is inquiring about life in this town. For anyone that is interested, they can continue reading.

Employment:
Chesapeake surprisingly has a moderate economy. The top industries are education and the medical field, which I have direct experience with. When I first moved here, degrees and certifications in the medical field were in demand. Within a couple of months I found a job in a nursing home as a C.N.A. Employers in other industries were available, however they started to decline over the last ten years.

Nightlife:
As far as nightlife is concerned, one would be better off looking elsewhere. I moved to Chesapeake from Baltimore 10 years ago and must say that it is a completely different atmosphere. My personal preference is young and hip, however there are possibilities here. Although they are spread out, one can find live bands, rock bars and country. Honestly, the real action is in Norfolk and <a href="http://www.areavibes.com/virginia+beach-va/city-guide/" title="Virginia Beach City Guide">Virginia Beach</a>.

Shopping:
This city definitely is not the shopping haven like Alexandria or Crystal City, but I can say there are options. Greenbrier Mall is large and includes a host of stores that will suit anyone's taste. Other than that, there is a flea market, specialty stores and retail scattered all over. When I needed to shop I would go to the mall or commute to Norfolk.

Overall, I would say that Chesapeake is a decent city. It is basically a suburb surrounded by a vast metropolitan area. It will appeal to people looking for a small town feel. Although it may not have the big city culture, residents can certainly commute to other attractive cities, which are still close.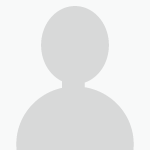 AreaVibes Contributor reviewed Chesapeake
May 05, 2010
Chesapeake, VA - A Beautiful City with Country Calm
Rating:
Attractions

Community

Nightlife

Restaurants

Shopping
Chesapeake, Virginia is located in eastern Virginia, nestled in the midst of several larger, bustling cities. Chesapeake is a beautiful city blending a mixture of city life and laid back country calm. Chesapeake is comprised of many settled neighborhoods with brick homes, grassy yards, and tree lined streets, blended with more modern high rise developments and numerous shopping areas. Chesapeake is a city surrounded by milatary bases, and is home to many military families. I became familiar with Chesapeake while working at the public library there about 5 years ago. I lived in nearby Norfolk, and made the 10-15 minute commute in each day.

While Chesapeake itself is not known for big ticket nightlife, there are numerous local night spots, fabulous shopping centers and great restaurants catering to every taste. Being in a military area has it's advantages when it comes to the variety of cuisine offered. In addition to the many Americian food establishments, there are numerous Thai, Japenese and Phillipine establishments serving authentic delicious dishes that you will come to love.

Chesapeake is just a short drive away from any activity or attraction you set your mind on. A mere 15 minute drive to the east will land you at the Virginia Beach oceanfront, where you will find sand, sun and lots of fun! There you can swim, sail, parasail and partake of all sorts of water sports. A 30 minute drive to the north and you will find Busch Gardens, a large family amusement park located in nearby Colonial <a href="http://www.areavibes.com/williamsburg-va/city-guide/" title="Williamsburg City Guide">Williamsburg</a>. The surrounding cities of Portsmouth and Norfolk are home to many large naval shipyards and naval air bases, and air shows are a regular fascinating event.

If you want to be close to all of the hustle and bustle of military city life, and have the beach, rivers and waterways within easy reach, yet not be right in the midst of it all, you will love Chesapeake just as I do.

Chesapeake is a place where you will feel the charm of the quiet city neighborhoods while being within reach of the exciting city life.