Houston, TX City Reviews
Write a review about Houston
• Tell people what you like or don't like about Houston
• Help others learn more about the city you live in or have traveled to
• Win gift cards if your review is selected as "review of the month"
Houston Reviews
areavibequetzal reviewed Houston
May 19, 2013
car city - big, backward, pedestrian unfriendly, pay for traffic jams
Rating:
Recommended for
no one it seems
Attractions

Community

Nightlife

Restaurants

Shopping
Houston, where I was born, has been and seems that it will always be, owned and operated by developers. Want sidewalks, move somewhere else. Want areas for pedestrian access without cars roaring about, move. Want mass transit, go somewhere else. Want maintained infrastructure like streets, electricity, etc ... try another locale. The developers who run this town don't want to affect their profit margin by actually solving any of these things. When the wind blows, you lose power. When it rains, you get flooded. In a city where hurricanes do happen, where big rain is an every year phenomenon, you would think Houston would have electrical power and water management solved. Not so ... Hurricane Ike, 5 years ago ... my sister was out of power for 2 weeks and her entire neighborhood submerged. Flooding - you got it.
Traffic jams, you got 'em. Even though all highway studies since the 1950's and every road expansion project in the World have proven that building bigger freeways does not solve the traffic problem, what does Houston do? You know it ...! Build bigger freeways!! More interesting is that the populace accepts it. Lemmings all. That huge Katy Freeway I10 expansion project was not a traffic solver project, it was a revenue generator project. Took all that space and reserved it for a Toll Road embedded in I10, with a rate that floats on the market, becoming more expensive during rush hours when you really need the additional lanes. Ain't that a thumb in the collective commuter eye! Interesting to note that mass transit has been blocked by local, state and federal level politicians ... forever. Wonder why they do not want it? Maybe because it is always more lucrative to bandaid something than to solve it, so we get more and more road projects worth MILLIONS to developers. Do we have a great system or what?!? Oh, those buses billowing diesel smog on the streets, those take so long to get anywhere that they do not count - it's what one would call a token effort.
The Houston commuter experience is surreal. 290, 59, I10, Beltway 8, Westpark Tollway, Katy Tollway and others ... so many opportunities to actually pay for sitting in a traffic jam or to participate in a daily NASCAR event. And people do it! Never underestimate the power of apathy. Houston motorists have it, because what choice do they have?!? Gotta drive, roads are crowded, can't escape. The alternative is to go the local streets; That is sometimes not bad, but be careful. I have had 3 ruined tires from bad streets in 5 years. Usually in the rain when the lunar crater street topography is covered by water (that flooding thing again) and you can't see what you are going to hit.
Want to park in the wrong place and get ticketed and towed? Easy to do since Houston nevevr met a "No Parking" sign it didn't like. Result: hundreds of varieties to confuse and perplex the millions of car driving citizens, all of whom must go from place in cars since there is NO MASS TRANSIT to speak of. What does it cost if you get ticketed and towed? Tell them what you win, Monty ... $300 - $400 in ticket and towing charges. So, given that a speeding ticket of 10 mph over the posted limit is ~$150, Houston has deemed parking in the wrong spot to be at least twice as dangerous to public as speeding.
Houston has a low cost of living, I have heard... it has to be because the monthly gasoline cost, toll costs, car repairs from bad roads costs and inevitably the cost of private schools will eat you alive.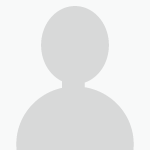 Marisuela reviewed Houston
May 20, 2012
It used to be nice, but.....
Rating:
Recommended for
no one it seems
Attractions

Community

Nightlife

Restaurants

Shopping
Houston USED to be a great city, but through a series of horrendous mayors, Houston has been handed over to criminals and thugs. Victims from hurricane Katrina were bussed in to live off the government dime, race wars have been started through false accusation and media frenzy, the current mayor (whom I firmly believe was elected because she is a lesbian, and for no other reason) hates the fire department and is doing her best to destroy it and turn it into just another politically correct tool in her campaign arsenault (she hasn't succeeded yet, but she's running lives right and left), the mayor is also blowing the city budget on "go green" program that is completely useless unless your average citizen makes over a couple of hundred thousand dollars a year (which they just don't). Crime rates in ALL areas have sky rocketed (thanks to the criminals who were bussed in after Katrina to live off the govt, and are still living off the govt even now).

The map of neighborhoods is a joke. Somebody must have "accidentally" mixed up their colors, because all of the green on that map should be orange. There are very few decent neighborhoods in the downtown area, and those are surrounded by ghetto on all sides. If you live in one of those neighborhoods, you had better hope you have the very best of the best alarm systems, a Rottweiler that is trained to kill, guns with plenty of ammo, and an in with HPD so that maybe they'll respond to your break in before they respond to all of the others that are coming in at the same time.

The suburbs used to be nice, until they extended the bus lines. Now all the criminal element that used to be limited to downtown are given unlimited access to whatever neighborhoods they feel like victimizing. Once affluent neighborhoods, schools, parks, and malls, have been taken over by low life good for nothings. At the shopping centers and malls, they go and stay all day, not shopping, just loitering and trashing the stores. Why don't the police do anything about it? They're not allowed to, or they're racial profiling, which makes them racists, which of course, is a horrible thing to be (and it really is..... if one truly hates a person because of their race, that person is worthless, IMO).

Yeah, Houston used to be a great place, but I wouldn't go back there for anything!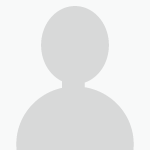 Jellers reviewed Houston
May 02, 2012
Diversity can be bad too...
Rating:
Recommended for
no one it seems
Attractions

Community

Nightlife

Restaurants

Shopping
If you're not white, this city may be for you. I have lived here for a year now and have traveled all over the continental U.S., so my post is not regionally biased by any means. There are very few whites employed in any "menial" jobs, especially in the retail service sector so consequently, service at many retail establishments is horrible. I have never seen an entire city embrace mediocrity on such a large scale.
-Traffic is abysmal....everywhere, at almost all times. It is a systemic problem, not just the number of people. The drivers as a whole are the least courteous, refusing to obey basic traffic rules, changing lanes constantly, etc., that I have ever seen. The street lanes are more narrow than in most other cities, the sidewalks and roads are in horrendous condition, even though construction is never ending. The traffic lights are timed in the absolute most counter-intuitive ways imaginable. Come sit at the lights and you'll see what I mean.
-There are probably more people employed as leaf blowers than there are Mexican restaurants. Trash everywhere in the streets could better be picked up by these people rather than these "rocket men" blowing leaves around.
-There are almost as many pan-handlers around as there are Mexican restaurants. Have you gathered that there are an inordinate amount of Mexican restaurants?? These pan-handlers, or beggars, will harass you for money or cigarettes at almost every intersection in the city.
-Hardly anyone speaks English. It should be clear why this is problematic, unless you are just a moron.
-Crime is abundant and rampant. Almost all of the areas of town are either Mexi-ghettos or black ghettos.

Other than these things, I love Houston!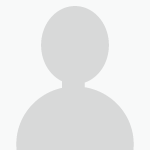 Aggiegirl reviewed Houston
April 18, 2012
One of the most diverse places in the nation
Rating:
Recommended for
Singles, Couples
Attractions

Community

Nightlife

Restaurants

Shopping
Simply looking at the demographics provided on this site does not do justice to the diversity of the city of Houston. Every culture you can think of is represented here. In what other city in Texas is jury duty a cultural experience. Walking downtown you will hear a huge variety of languages and see people from many different parts of the world.

Houston's attractions and sports teams are world class as well. The Houston Livestock show and Rodeo is the largest rodeo in the nation and attracts lots of great performers. Houston is also home to a number of great museums and a fantastic zoo. The Houston medical center is known for its contributions to medicine especially in the fields of cancer research and treatment.

All things considered, I would say that Houston is a great place to visit and an even better place to live.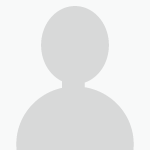 AreaVibes Contributor reviewed Houston
November 23, 2011
Humid Houston, Texas
Rating:
Attractions

Community

Nightlife

Restaurants

Shopping
I traveled to Houston to visit my cousin. I will say that this is a very popular city in Texas, although it's not the capital. The traffic is horrid. We spent hours at a time in traffic trying to get from one end of the city to the other.

While in Houston, I attended a concert at the Toyota Center, home of the Houston Rockets. It was pretty large and impressive. On the other hand, if you've seen one arena, you've seen them all. I visited a few restaurants in Houston, but none of them stood out as being the best. Houston can get pretty hot during the summertime, which is the time of year I visited. There were a couple of days in which the temperature climbed above 100 degrees Fahrenheit. These were the days when I chose to do strictly indoor activities.

The Galleria is, of course, one of the most popular sites in Houston. There are a lot of different stores that provide enough variety to please every member of the family. I found the size of the mall impressive, but the stores weren't too different from what you would find in your local mall. One thing I found unique about this mall was the fact that there's a skating rink in the middle of it. I think this is a great attraction for children and adults alike. Even if you don't skate, which I don't, it was still fun to sit and watch the others. Houston is a nice place to visit, however, the traffic congestion can cause a bit of frustration. Public transportation isn't available to every location, so driving might be the only option. Overall, it's a good place to drop in for a 3 day weekend trip.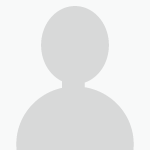 AreaVibes Contributor reviewed Houston
April 26, 2010
A Guide Through the City of Houston, Texas
Rating:
Recommended for
Couples, Families
Attractions

Community

Nightlife

Restaurants

Shopping
As it is the fourth largest city in the United States, Houston, Texas can be a little overwhelming at times in terms of sheer size and large population. However, looking solely at these two particular caveats would be doing a great injustice to the city of Houston. With a wide range of races, ethnic backgrounds, and cultures, Houston provides the perfect melting pot for people from all walks of life to come together in one urban-type setting. The city of Houston has some of the friendliest people one could ever know, as the people just have a genuineness about them that is unique.

With the sheer number of knowledgeable engineers and technicians that are coming down to Houston to work in the oil and energy sectors, it makes a person feel pretty comfortable that the best only lies ahead in the city of Houston. The city has many great school systems, which allow parents the opportunity to have their kids receive great educations without having to worry for their safety.