Des Moines, IA City Reviews
Write a review about Des Moines
• Tell people what you like or don't like about Des Moines
• Help others learn more about the city you live in or have traveled to
• Win gift cards if your review is selected as "review of the month"
Des Moines Reviews
Great place to raise your family!!
Rating:
Attractions

Community

Nightlife

Restaurants

Shopping
I have lived in Des Moines for 40 years, when my family moved here in 1973. I know people in other places like to make jokes about Des Moines, but that is because they don't know anything about Des Moines!

If you are visiting in the summer, there is a lot to do. We have Art Festivals, WineFest, Latinofest, Asianfest, the 80/35 concert, Lazerfest, ( and frankly all kinds touring bands come to Wells Fargo Arena alll year round) and of course the Iowa State Fair. I guarantee you have never been to a fair before if you haven't been to this one!
Our East Village downtown is full of great places to eat and shop.

In the Winter we have a professional hockey team , basketball team, the Brenton Skating rink, and Holiday and New Years events.

Our Civic Center hosts Broadway shows, and we also have the Des Moines Playhouse, and the Des Moines Symphony.

I could go on and on. I do not agree with the other review that said we do not make people feel welcome. We are very welcoming, and this is a great place to live. Neighbors are friendly and schools are really good. The economy is thriving here, so if you are willing to move and take a chance, I think you will love living in Des Moines!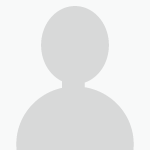 AreaVibes Contributor reviewed Des Moines
December 19, 2011
All American Des Moines, Iowa
Rating:
Recommended for
Couples, Families
Attractions

Community

Nightlife

Restaurants

Shopping
For opinions on the good and not so good of Des Moines, Iowa you must be selective in choosing who you ask. Few cities evoke such varied opinions from people. The situation is this.

If you have lived in Des Moines, as some of my family, for over five years, you can easily give a list of great things about Des Moines. There are at least fifty great family oriented attractions in or near Des Moines.

If you are new to the city or have moved to Des Moines from a larger city on the east or west coast of America there will not be many good things you have to say about Des Moines. I feel that is not fair, but there are some valid reasons for that point of view.

The people of Iowa, in general, do not make newcomers feel welcomed. Des Moines citizens feel that outsiders, as they put it, have strange views not compatible with life in Iowa. Newcomers feel the people who live there are, in general, simple people with limited viewpoints on life and the world.

Here are some of the reasons that Des Moines is a great place for families to live, unless you relocated from San Diego, Los Angeles or any other major east or west coast city.

Major American media and publications have rated Des Moines in the top Ten U.S. Cities to raise a family, be a renter, start a business and be a proud American.

If there were any valid negatives, they would center on a hard to control problem that comes and goes. There is some history of past gang activity in parts of the city. However, Des Moines rates as one of the safest places to live in America. You should decide for yourself.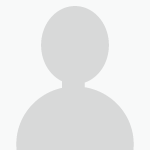 AreaVibes Contributor reviewed Des Moines
May 05, 2010
The Lovely City of Des Moines, IA
Rating:
Recommended for
Singles, Couples
Attractions

Community

Nightlife

Restaurants

Shopping
I spent a week visiting colleges in the Upper Midwest during the summer of 2006. My family spent a day in Des Moines, touring Drake University and spending time in the city. I did not have high anticipations for Des Moines, simply because I had long subscribed to the stereotype of Iowa being one massive field of corn. I figured that Des Moines would be extremely dull.

Turns out that I was wrong. Des Moines is not the most exciting city I've ever visited, but it has plenty of attractions to see and some great food at various restaurants in the city. I was most impressed by the Iowa State Capital building, which I found absolutely stunning. It has a huge gold dome that looks beautiful during sunset. After visiting the capital, my family stopped by the Des Moines Farmers market for some fresh fruit and checked out the many vendors, who sold everything from handmade jewelry to goat milk soaps. If you enjoy steak, try a restaurant in Des Moines called Johnny's Italian Steakhouse. The steaks at this popular Des Moines restaurant are charbroiled to perfection!

Although I ended up choosing another college over Drake, I'm sure that I would have enjoyed spending my college years in Des Moines and often think back to what it would have been like had I chosen Drake.