Put this data on your website
Compare Boulder to other cities
Put this city comparison tool on your website
Photos provided by Panoramio. Photos are under the copyright of their owners.
Things to do in Boulder, CO
See all things to do in Boulder, CO
Loading...
Recent Boulder reviews
Write a review about Boulder, CO
• Tell people what you like or don't like about Boulder
• Help others learn more about the city you live in or have traveled to
• Win gift cards if your review is selected as "review of the month"
AreaVibes Contributor reviewed Boulder, CO
July 06, 2010
Boulder, CO - It's More Than Just a Rock
I manage to get to Boulder, CO about twice a year with work. I have enjoyed every stay I have ever had there. It's hard not to, as the city is absolutely beautiful.

The city of Boulder, CO is just one of those places that is so… Read full review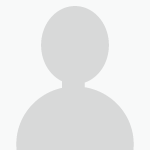 Recent Boulder forum postings
Ask a question about Boulder, CO
• Have a question about the city of Boulder? Ask it here.
• Ask a who, what, when, where, why or how question.
• Explain your question in detail so that it can be answered correctly.
Neighborhoods in & around Boulder, CO
See all Boulder neighborhoods
Cities near Boulder, CO
| City | Miles | City | Miles |
| --- | --- | --- | --- |
| Boulder, CO | 0 | Broomfield, CO | 11.9 |
| Gunbarrel, CO | 4.9 | Longmont, CO | 13.2 |
| Louisville, CO | 6.8 | Nederland, CO | 13.9 |
| Niwot, CO | 7.6 | Lyons, CO | 14.1 |
| Superior, CO | 7.8 | Westminster, CO | 14.7 |
| Lafayette, CO | 8.6 | Arvada, CO | 15.9 |
| Coal Creek, CO | 10.2 | Federal Heights, CO | 16.7 |
| Erie, CO | 10.8 | Northglenn, CO | 16.9 |
See all Colorado cities